Back
While we are still reminiscing about 'Mon Chérie', preparations for upcoming events are in full swing!
In this newsletter we share the story of 'Lady Saxalott', one of the well-known DJs of 'Caviar de la Nuit'. With 'Beau Monde' we celebrate our 25th event. Sandra barely missed one edition. This rightly makes her a resident DJ!
Furthermore, Sarah, a psychologist & relationship therapist, answers a question from one of our members in her column for Caviar de la Nuit.
​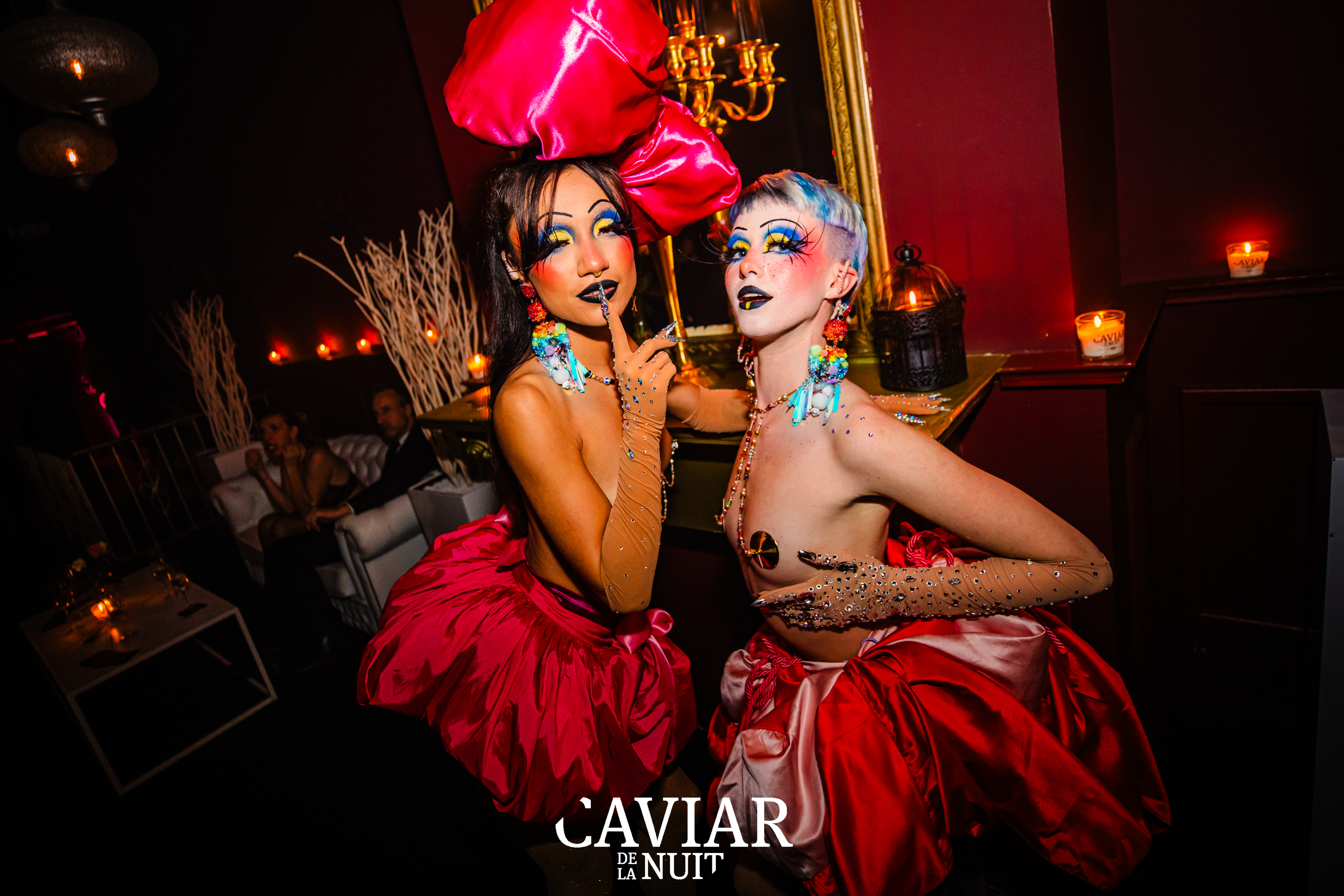 ​

Lady Saxalott
'Lady Saxalott' (Sandra) is one of the resident DJ's of 'Caviar de la Nuit'. Besides 'Caviar de la Nuit', she played a couple of times on her favorite island Ibiza, she released different tracks, and she was part of the line-up at famous festivals.
The name 'Lady Saxalott' is a fictional name created by a close friend. In 2011, Sandra finished her DJ course, and she was approached by multiple organizations for a gig. Therefore, she needed an appropriate name. This friend then said: "You should name yourself 'Lady Saxalott', since this name suits your personality. Sandra with her sexy appearance, she deserves a provocative DJ name which is not easy to forget". And therefore, the name 'Lady Saxalott' was born!
"When the organization of 'Caviar de la Nuit' contacted me, I immediately was enthusiastic about the concept, she explains. "A new organization, a new challenge! On November 21, 2015, I played at the first Caviar de la Nuit event; 'Le Debut'. I still remember this event and it was a big success for me. At 'Beau Monde', upcoming November, I will celebrate my eight-year anniversary at 'Caviar de la Nuit'. I hope to enjoy this event for many more years!"
The favorite music style of 'Lady Saxalott'? "I mainly listen to tech house music, but I also enjoy melodic techno or an R&B track from the early days. And sometimes I appreciate a smooth jazz song on an easy Sunday morning".
"During the sets at 'Caviar de la Nuit', it is important for me to create the perfect atmosphere and energy. I usually put emphasis on famous vocals and woman-friendly house music, however, the beat is important too. The music should be compelling, and I 'read' what the audience wants, since every event is different. I think it is meaningful to have a connection with the audience because when they are having a good time, the party is a success for me as well!", Sandra concludes.
​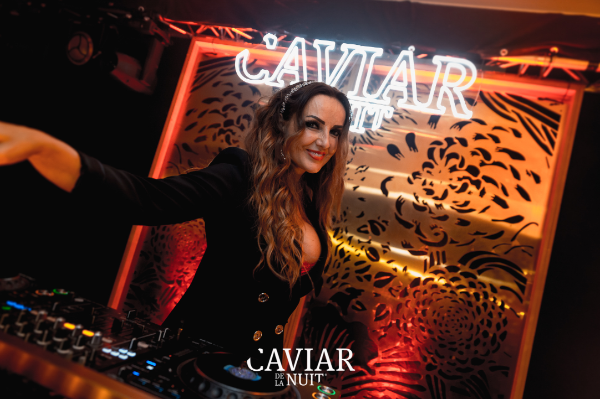 ​

Fun Facts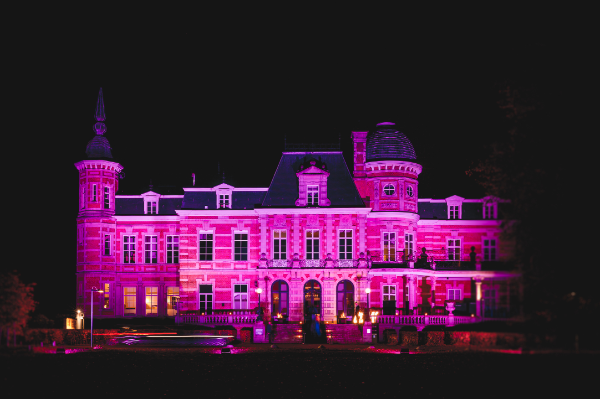 ​

Castle event
It's that time of the year again...The castle event of the year is coming closer. This November we will visit this beautiful castle for the 5th time in the history of Caviar de la Nuit.
Beau Monde is extra special to us, since we will celebrate the 25th edition of 'Caviar de la Nuit'.Are you ready to explore this wonderful venue and make unforgettable memories?
Final Friday tickets are available.
Saturday = sold out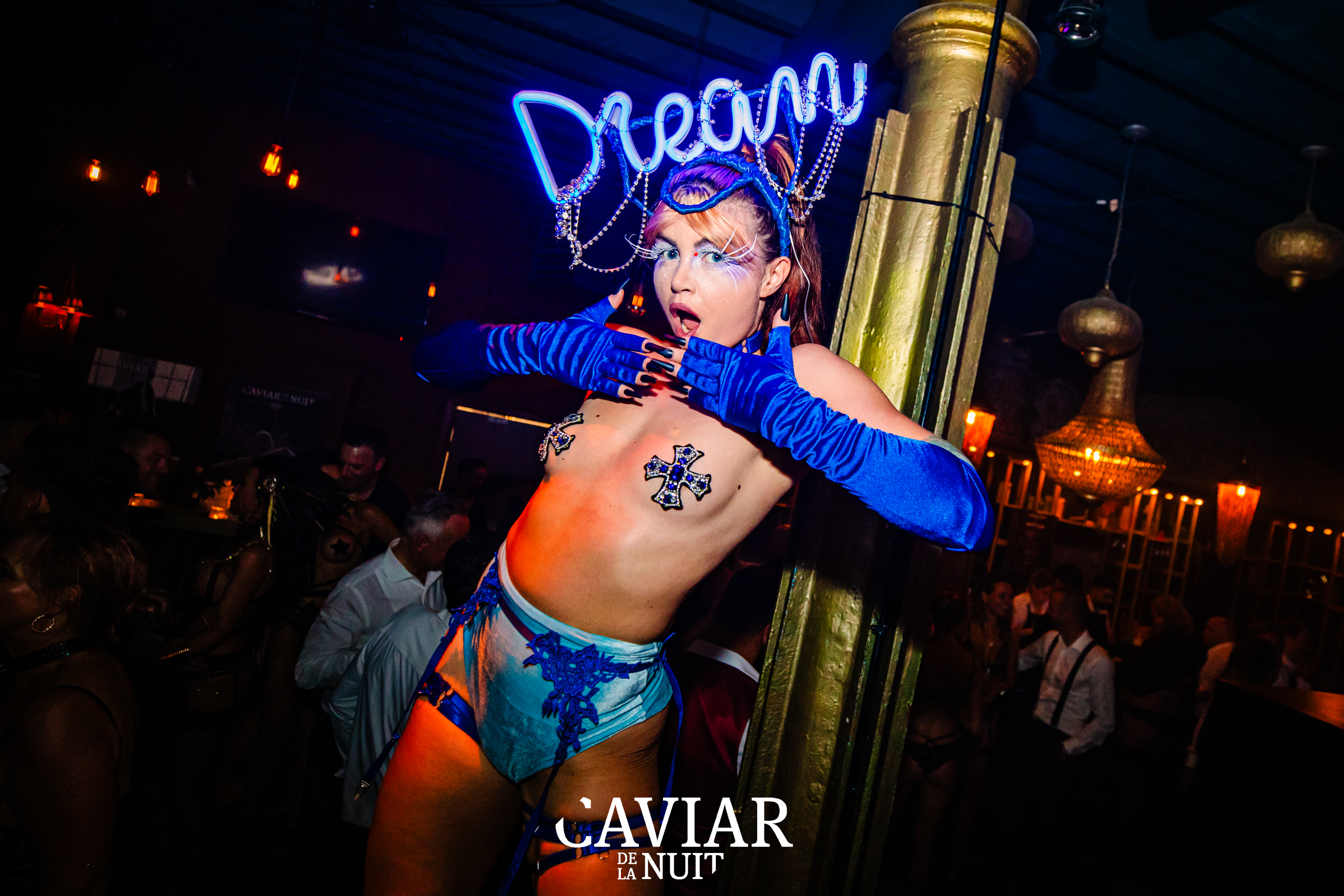 ​

The community
A year ago, the brand new community 'Caviar de La Nuit' website was launched. Many couples have already found their way to the online community and beautiful new couples are joining every day.
We are working daily to improve the website and add new features.Do you have any tips or feedback for us? let us know!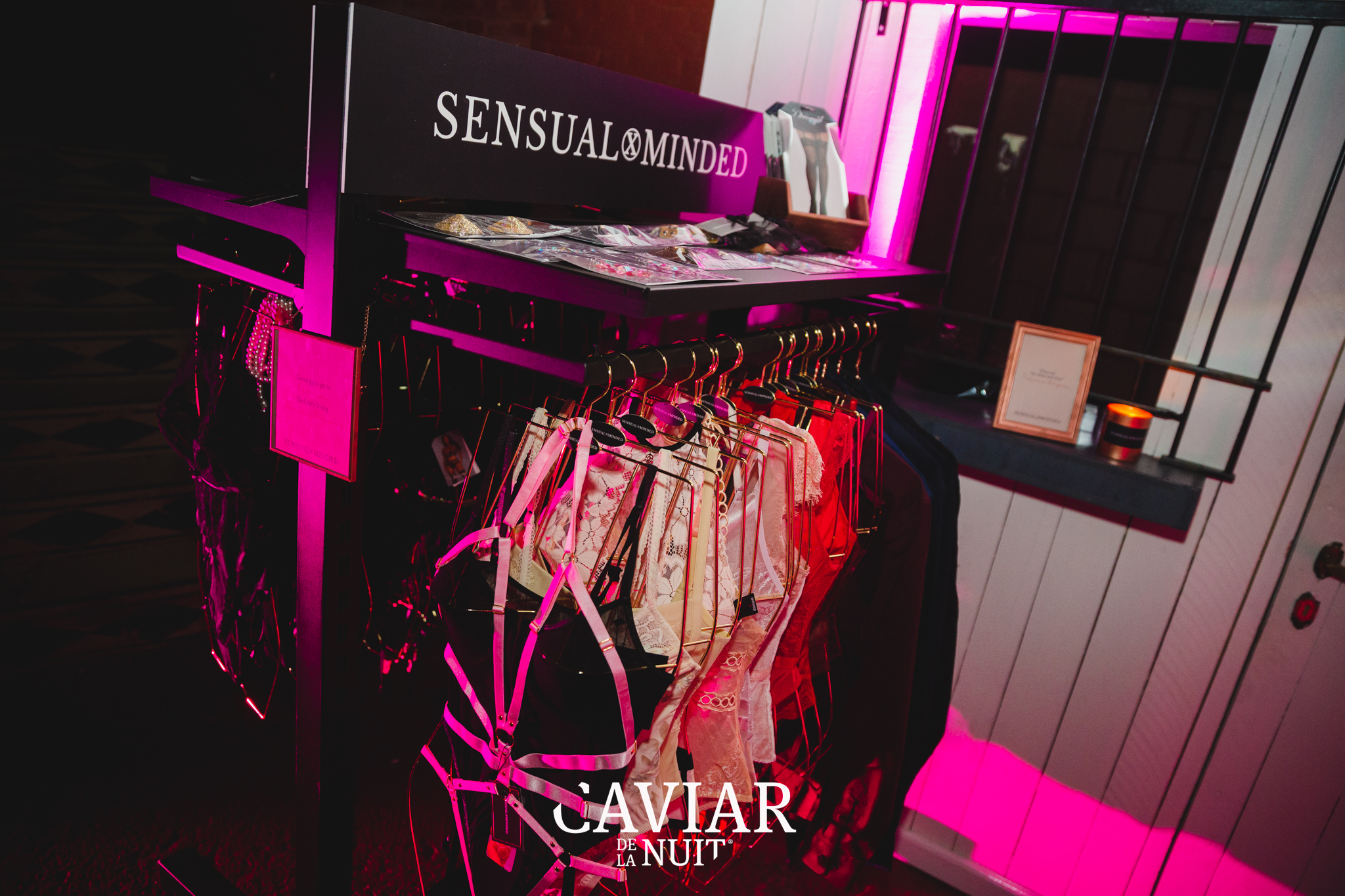 ​

Sensual Minded
Sensual Minded is a stylish online shop for exciting toys & lingerie. They are present at Caviar events with a beautiful boutique.
Sensual Minded will also style our sexy Champagne girls during Beau Monde.
​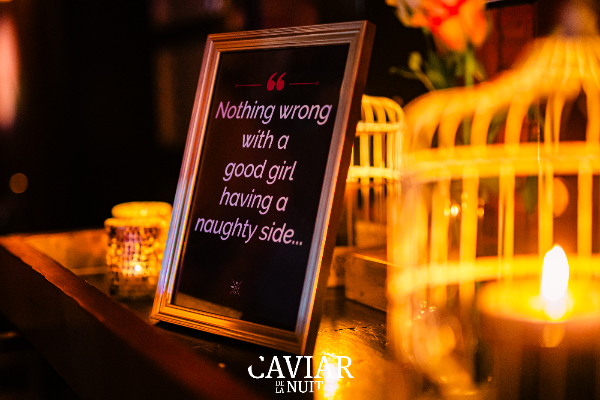 ​

Let's talk about sex!
by Sarah
Hello! Thank you for the many nice comments on the first column. It is a pleasure to read how you discover the wonderful world of 'Caviar de la Nuit' together. And it's true what they say: The magic happens outside your comfort zone...
Yet many questions arise. So let me start with the basics first. Experimenting with open sexual boundaries is something you build up slowly and the slowest person sets the pace. It is necessary to have a solid foundation. A good connection and mutual trust are the basis for continuing your journey. Couples who are not doing well and who hope to 'save' their relationship in this way run the risk of creating more distance and tension between them.
To overcome jealousy, there should be no doubt between you. You know each other well, know what is or is not allowed, what feels good or doesn't feel good and respect each other's boundaries. Making clear agreements in advance helps to build trust. What agreements do you make? Is it your first party? Then perhaps you can just observe instead of actively participating directly and enjoy the erotic energy together. Afterwards, discuss what you liked and didn't like and why. If it felt good, you can discuss in advance what the next step could be, what feels comfortable for both of you. What would it be like to see your partner flirting, dancing, or kissing someone else? Man or woman? Most couples start with woman-woman and when that clicks, they move on to woman-man. This is of course not a must, just see what feels good for both of you. Nothing is mandatory, everything is allowed. And no, is no.
Did one of you go a step too far or did you not make any agreements and did something not feel good? Start a conversation with each other and be honest! It is a process of trial and error, so disappointments are completely normal. However, by talking, being honest about what you think and feel and respecting each other's boundaries and pace you can learn from 'missteps' and you can keep playing ;)
I would like to continue with other themes next month. And please continue to forward all your questions or concerns. Do you need a more in-depth conversation? I would then be happy to contact you personally to discuss the possibilities.
With love,
Sarah
​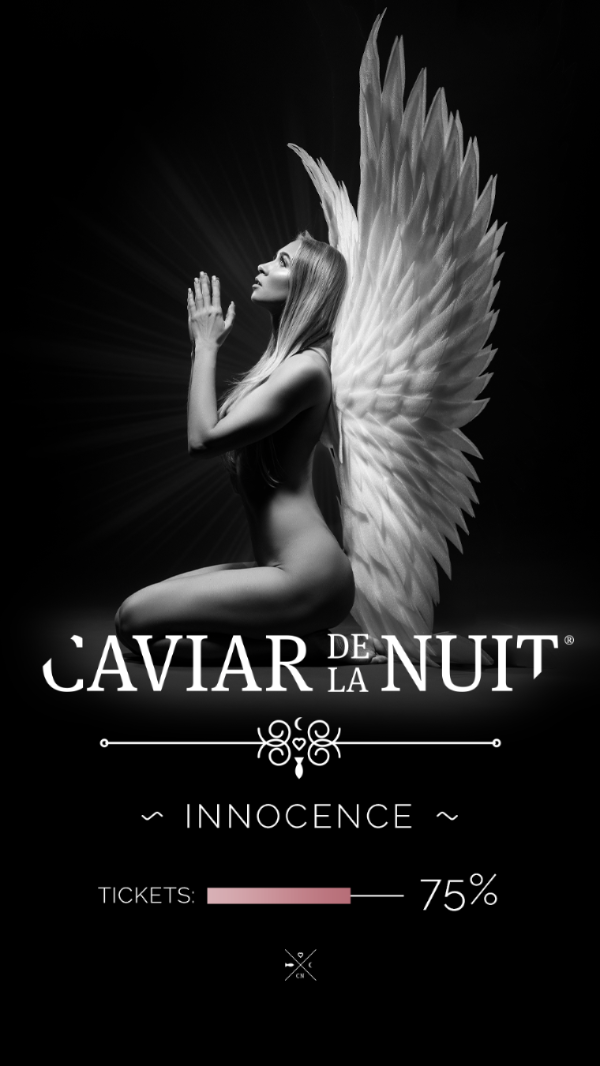 Innocence
13.01.'24
As the days are getting shorter and colder, the nights are getting longer and hotter. The Winter season makes us longing for sensual adventures and exciting encounters.
We excitedly unveil the first 'Caviar de la Nuit' event of 2024: Innocence.
On January 13th we welcome the 'not so' innocent at a jaw dropping venue in Hasselt.
A 12th century abbey forms the backdrop for this enchanting event and we will start the new year in style with a black and white dress code.
The last 25% of all tickets are now available on the Caviar website.
We look forward to welcoming you to one of the upcoming 'Caviar de la Nuit' events!
With love,
Beau & Chloé