Back
Hopefully you've enjoyed the first newsletter in the beginning of September. For all new members; Welcome to the community!
In this newsletter we will share the dress code for 'Innocence' which will take place on January 13th in Hasselt. Furthermore, we have interviewed Inge, the owner of 'Ninjin Agency', the creative brain behind the sensual and artistic entertainment team at the 'Caviar de la Nuit' events. Also, we will introduce Sarah. she is a psychologist and relationship therapist, who wrote a column for this newsletter. Last but not least, we proudly present our own 'Caviar de la Nuit' cava.
Exciting things are coming up!

​

NEW: INNOCENCE
Dress Code
​

LADIES
Luxurious, high-end lingerie.
Approved colors: White, soft pink and/or black.
Approved fabrics: Lace, silk, nylon, tulle, mesh,...
Elegant high heels (flat shoes/boots/sneakers/ballerinas are NOT allowed during the evening). Make sure to wear heels you can wear all night because it's not allowed to switch heels for flats later in the evening. Walking on bare feet is also not permitted.
Go all the way with romantic, (not so) innocent accessories such as feathers, pearls, gloves, head pieces, puffy cuffs, naughty whips, suspenders, …
Sexy, see-through dresses/shirts/pants/skirts/catsuits are NOT allowed.
Brand/store suggestions: Couture de Nuit, Tatu Couture, Maison Close, Tisja Damen, Honey Birdette, Lise Charmel, Livy, La Perla, Pleasurements, Agent Provocateur, ...
GENTS
Stylish, tailored 2- or 3-piece suit
Approved colors (suit): White, black and grey
Approved colors (shirt): White, black, soft pink and grey.
Combine with a pouch, tie, bow, suspenders, and/or a hat.
Elegant, neat men's shoes. (Sneakers, sporty (white soles) loafers, or fashionable sporty shoes are NOT allowed)
Always match with the lady.
Jeans, t-shirts, linen blouses, caps, and bare torsos are prohibited.
Brand/store suggestions: Oger, Hugo Boss, Good Manners, The Society Shop, Cavaliere, ...
​

TICKETS
Available for GOLD members: 20.10.2023
Available for ALL members: 23.10.2023
More info is coming soon...
​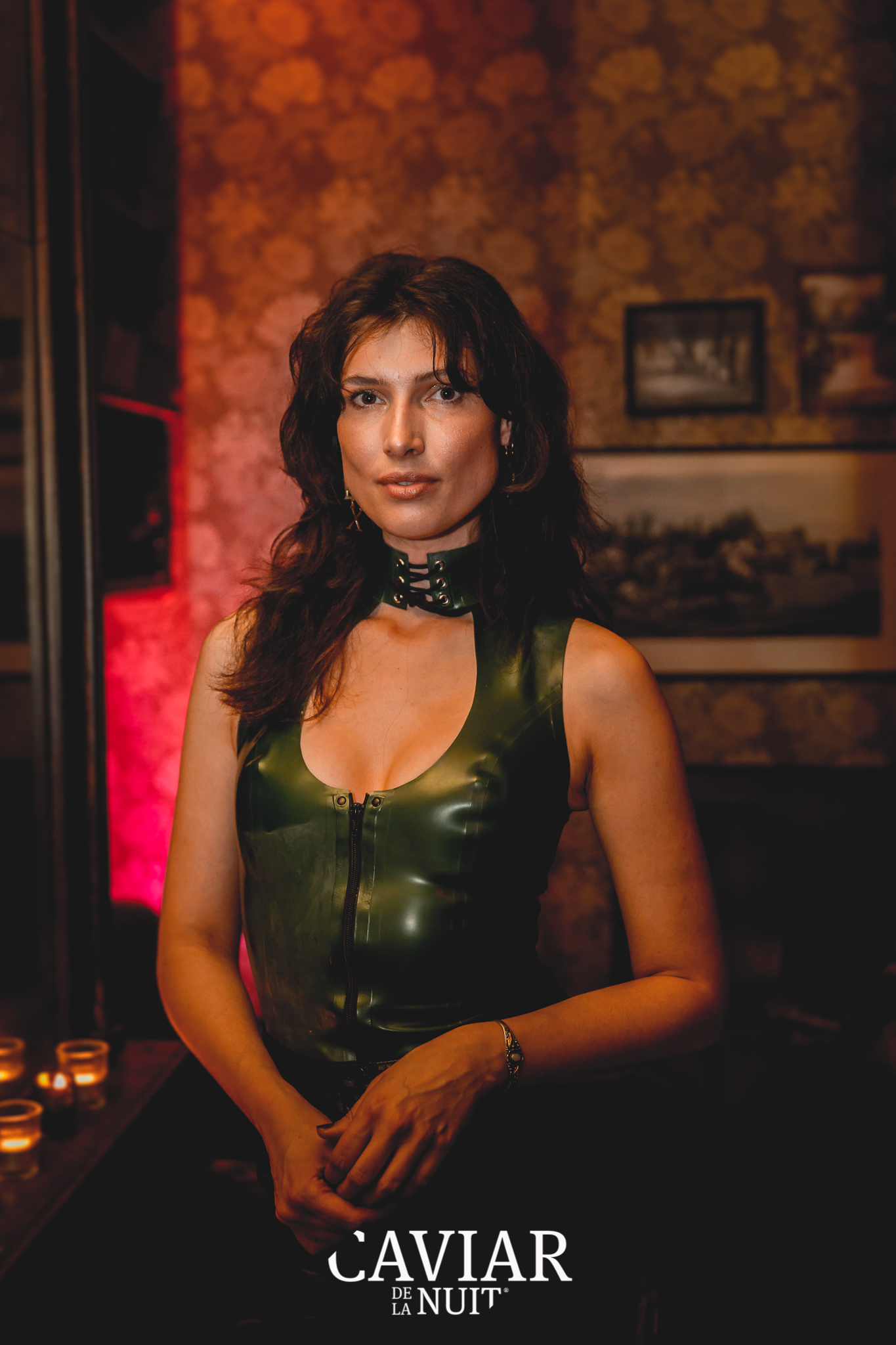 Ninjin Agency
After the art academy, Inge started making costumes as a self-employed person for all kinds of different agencies, including Ninjin which already existed at that time. Ninjin was her favorite agency to work for, because of it's quirkiness, creativity and certainly the fun with the great team. In 2019 the previous owner decided to stop and therefore taking over the company felt like a logical choice for Inge.
She gets inspired by art, nature and fashion shows. Inge explains: "I watch a lot of shows from different designers. Also, I collect vintage jewelry and lingerie. The handicraft and quality of the textiles give these materials a strong appearance. I don't invest in fast fashion and therefore never buy from cheap websites, because of the questionable origin and the poor quality. Due to this, looking for a specific costume is a difficult job."
Inge enjoys working with a close-knit team of dancers and performers. "Together we can inspire each other and exchange our ideas. My strength in the team is mainly the aesthetics and styling."
The 'Sensual Intuition Ritual' is Inge's favorite act, where a visitor is placed in a meditative trance to search for his/her deepest sensual desire. "I like the personal approach. It's not necessarily about sex, but about sensuality and tenderness which is something we secretly long for the most".
In the future, Inge wants to create even more special interactive acts and experiences. "I enjoy the deeper layer in experiences, which people can't forget easily. This is the beauty of a small and personal moment of happiness, at a big party", Inge concludes!
​Fun Facts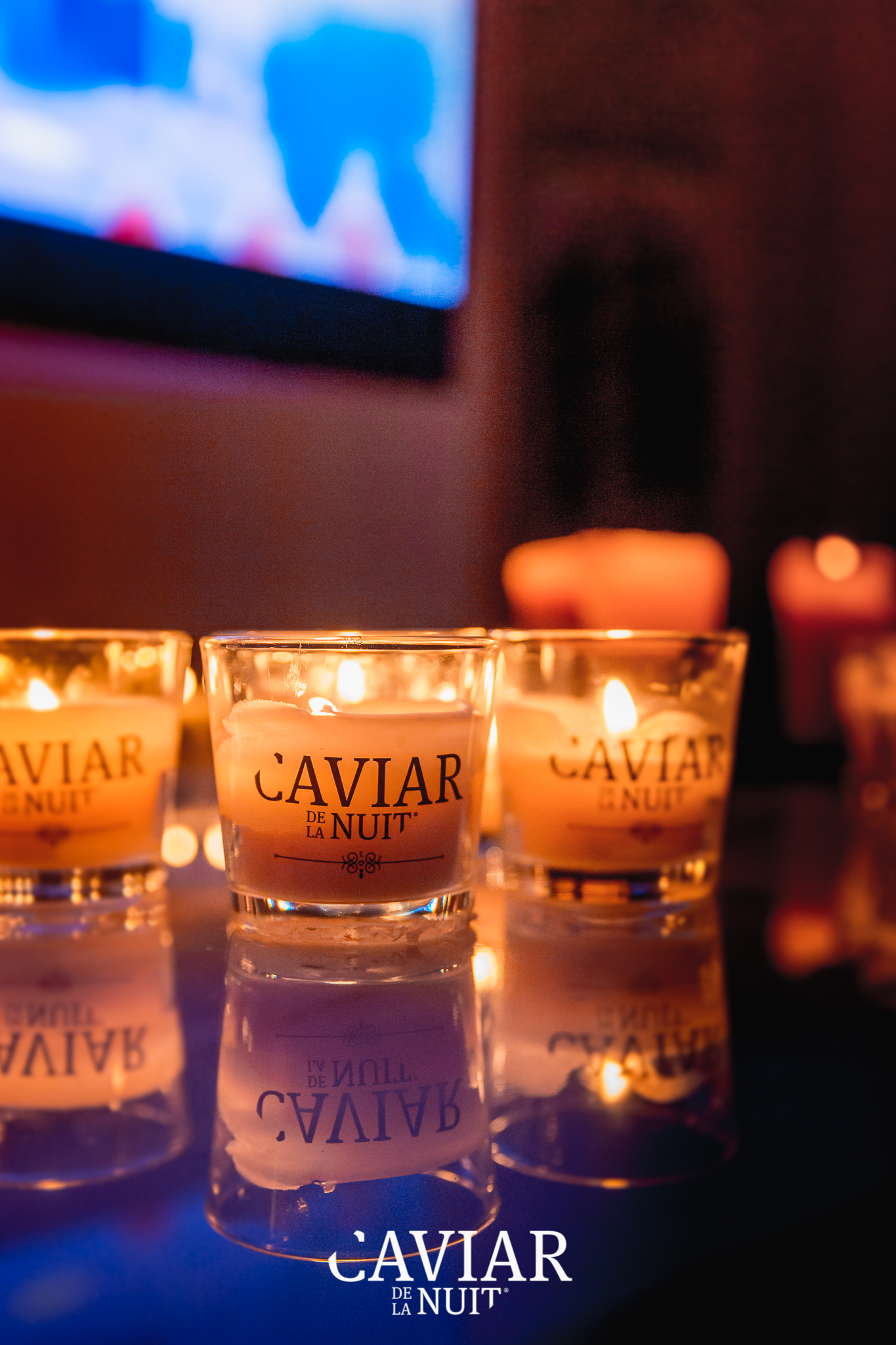 ​

Burning love
Approximately 250 candles are lit per event, all of which we provide with a Caviar logo by hand.
Did you smell the signature 'Caviar de la Nuit' vanilla scent during any of the events?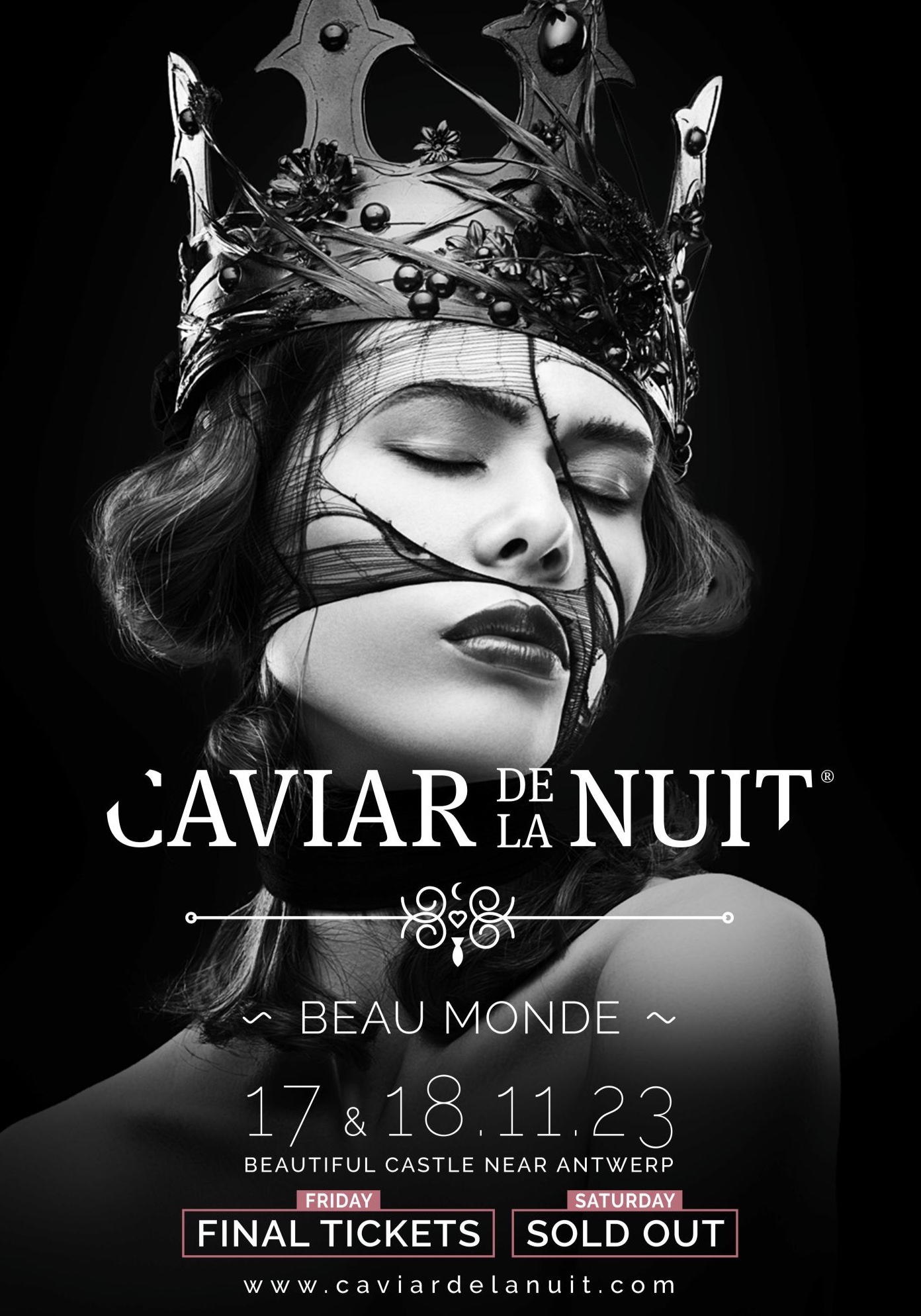 Beau Monde
At 'Beau Monde' on November 17th & 18th we will celebrate the 25th edition of 'Caviar de la Nuit'!
Are you there to celebrate this with us?!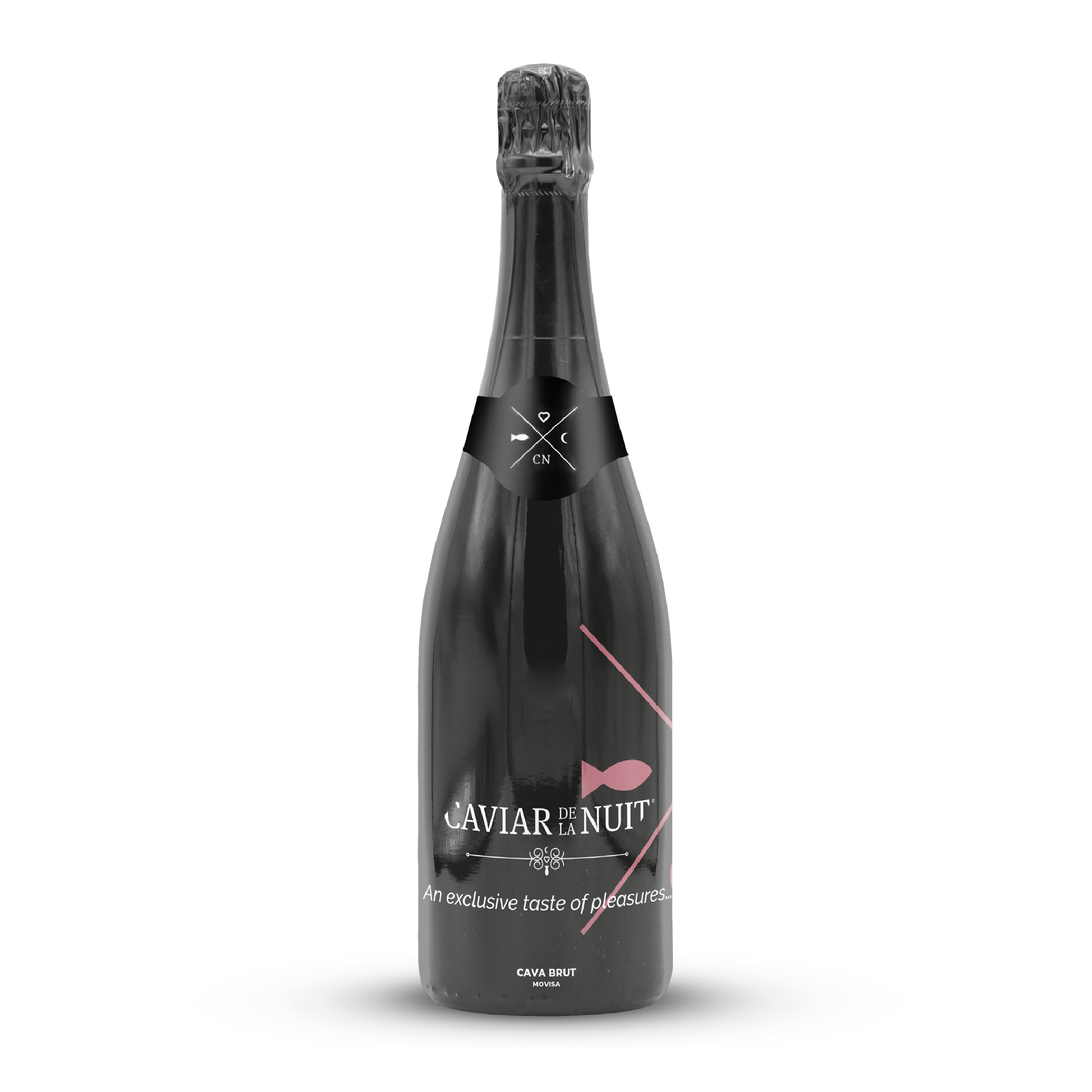 ​

Cava' de la Nuit
We have designed our own 'Cava de la Nuit'.
From now on you can enjoy this delicious sparkling wine at the all Caviar events.
An exclusive taste of pleasures...
​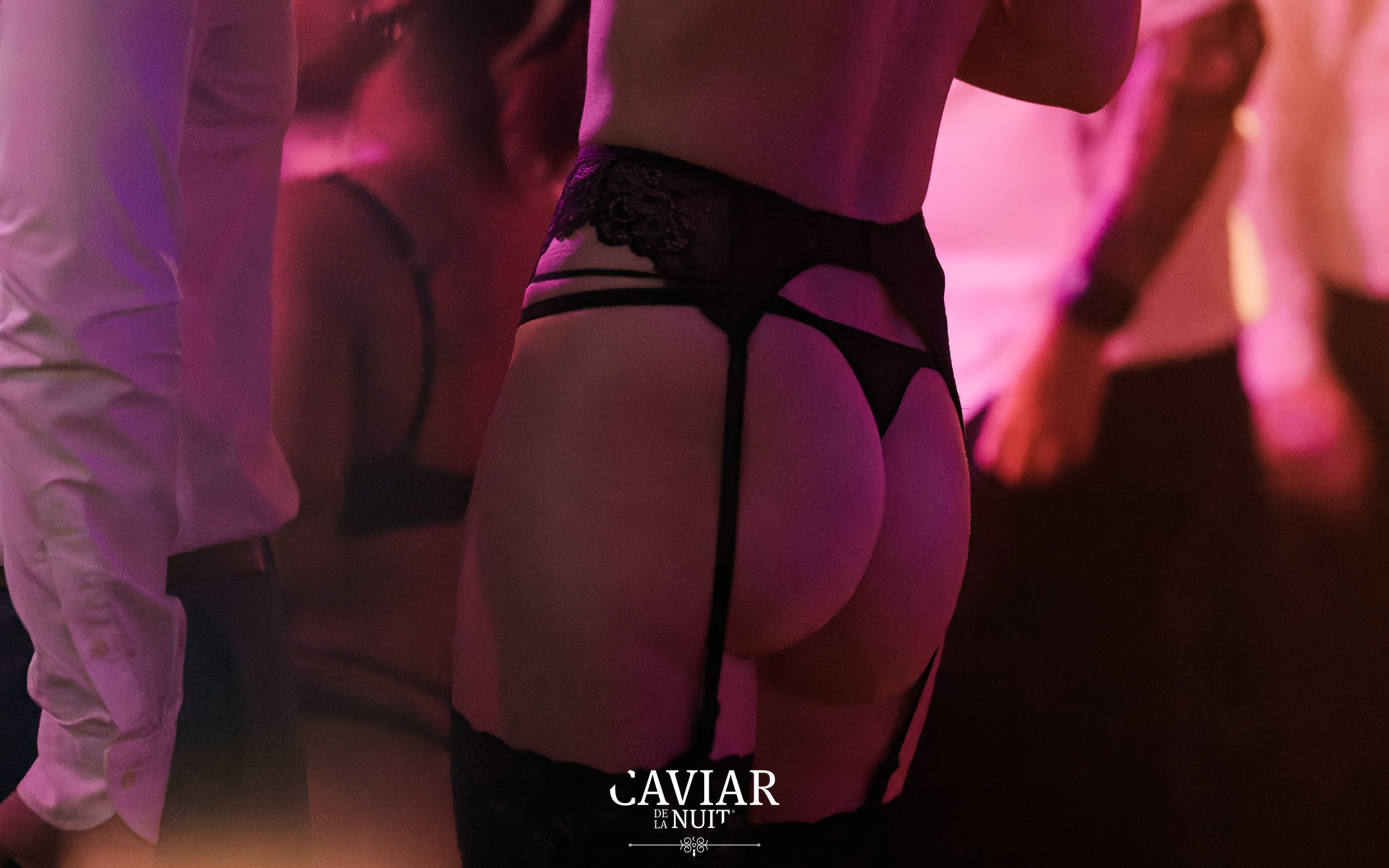 ​

Let's talk about sex!
Hi, it's with great enthusiasm that I present my new column that addresses all your questions, concerns and experiences. In this column, I will answer a community member's question or discuss an interesting theme that you suggest.
But first, let me introduce myself….. I am Sarah, a psychologist and relationship therapist and I daily work with individuals, singles and couples who struggle with relational issues. What I notice in my practice is that more couples are curious about and experimenting with open sexual boundaries. Unfortunately, there is still a taboo around this and (serial) monogamy is seen as the norm in our society. In short, in a relationship, sex is exclusively for your partner. And this while the number of cheating (often resulting in divorce) continues to increase.
However, when I discuss non-monogamy in my social environment, I notice many prejudices: It is wrong, marginal, something for sex maniacs…. On the other hand, in my practice, I often hear positive experiences from couples who experience free love. It is connecting and enriching for their relationship. Moreover, it creates excitement, vivacity and ignites passion even more while it also brings you closer together. Therefore, I became more and more intrigued and started investigating.
In my search, I ended up at 'Caviar de la Nuit'. I plucked up the courage and contacted Beau. Her mission is to create a sex-positive and stylish environment for open-minded couples, where class, respect and privacy are central. The number of increasing members, of different age ranges, speaks for itself. Nevertheless, open-minded couples also encounter questions. Experimenting with open sexual boundaries is a process that you undertake together, through trial and error. Everything starts with a solid foundation, where honesty, respect and trust are essential.
How do you start? What's the best way to build this up? And what to do if the jealousy suddenly rears its ugly head? Or how do you as a couple deal with tempo differences? What agreements do you make together? How do you respect each other's boundaries?
So do you have questions or issues or would you like to know more about a certain theme? Let's talk about it. I am looking forward to your responses!
Sarah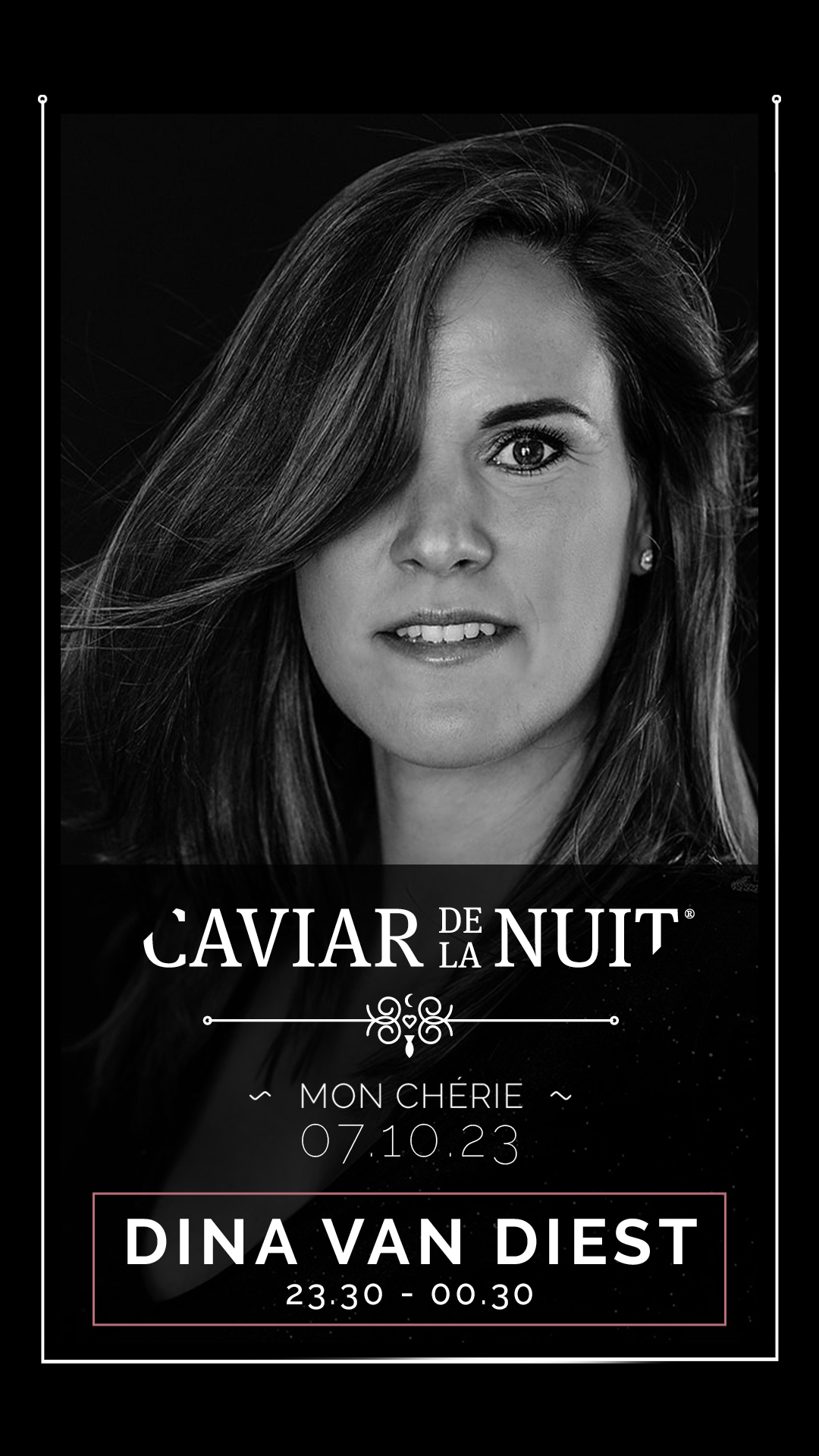 ​

Dina van Diest will play at 'Caviar de la Nuit' for the first time this Saturday at 'Mon Chérie'.
She started her music career by making music at various network/business events and clubs throughout the Netherlands. Now she is also performing in the international DJ scene.

This vibrant lady is ready to make you move and dance to the sound of her melodic & uplifting (tech)house beats!
​

We look forward to welcoming you to one of the upcoming 'Caviar de la Nuit' events!
With love,
Beau & Chloé

​

​