Back
Dear member,
We hope you enjoyed the summer. We are excited to share this first 'Caviar de la Nuit' newsletter with you. In these monthly newsletters we will give you as a beloved member a unique insight in the community. Expect interviews, in-depth stories and unshared facts about 'Caviar de la Nuit'.
For this first newsletter we interviewed DJ Frenckel, whose name may sound familiar if you've visited our events. Furthermore, we give you a taste of the first event in 2024 and share the story of an open-minded couple who have attended many 'Caviar de la Nuit' events.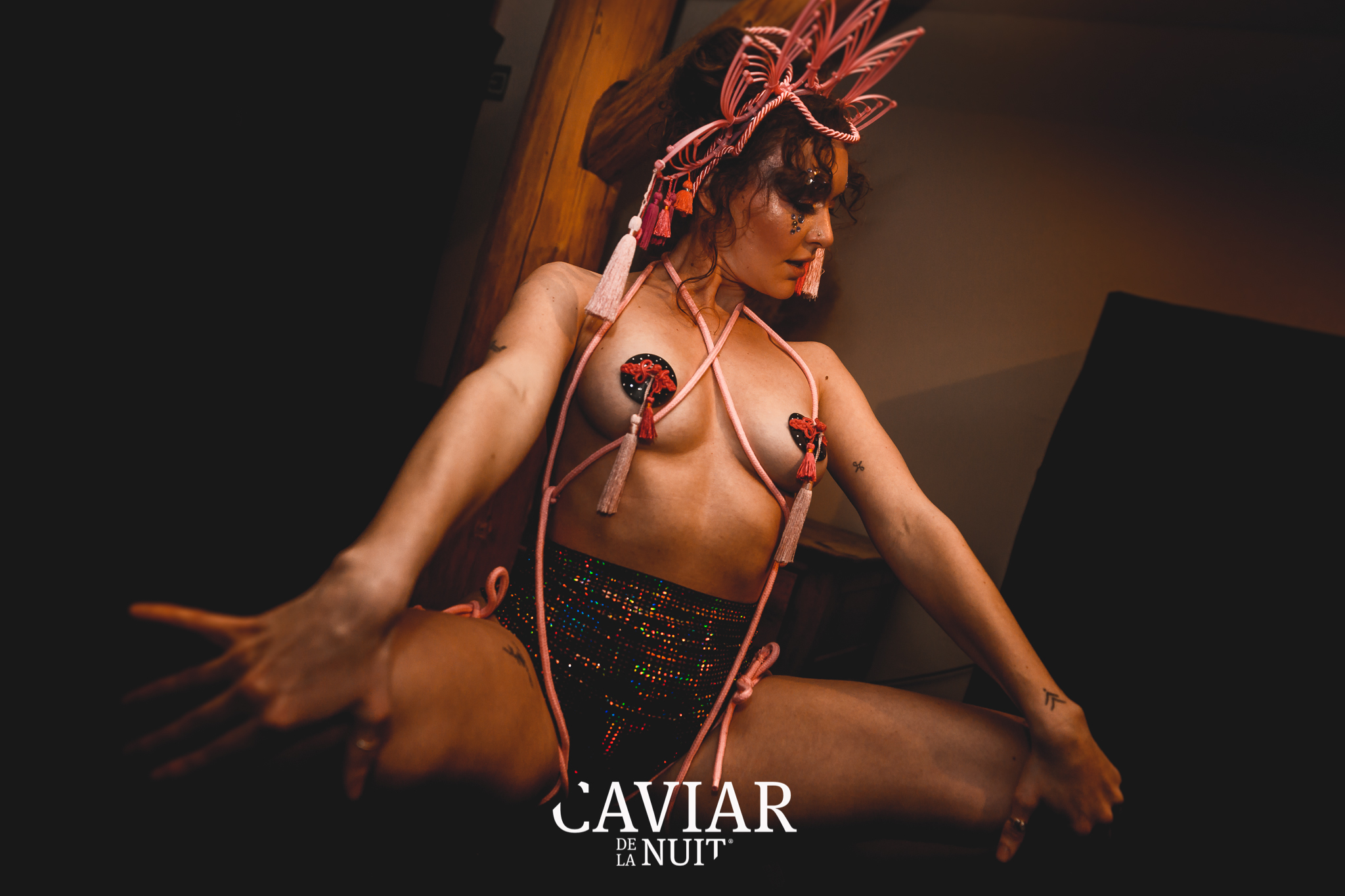 Save the date…
We kick off 2024 spectacularly! On January 13, we will visit the 12th-century abbey near Hasselt for the second time. Members who have visited this location before will know that this is a breathtaking location, perfectly suited for an unforgettable signature 'Caviar de la Nuit' experience,
Tickets are available for GOLD members on Friday, October 20 at 12:00 PM.
Tickets are available for PINK & GREY members on Monday, October 23 at 12:00 PM.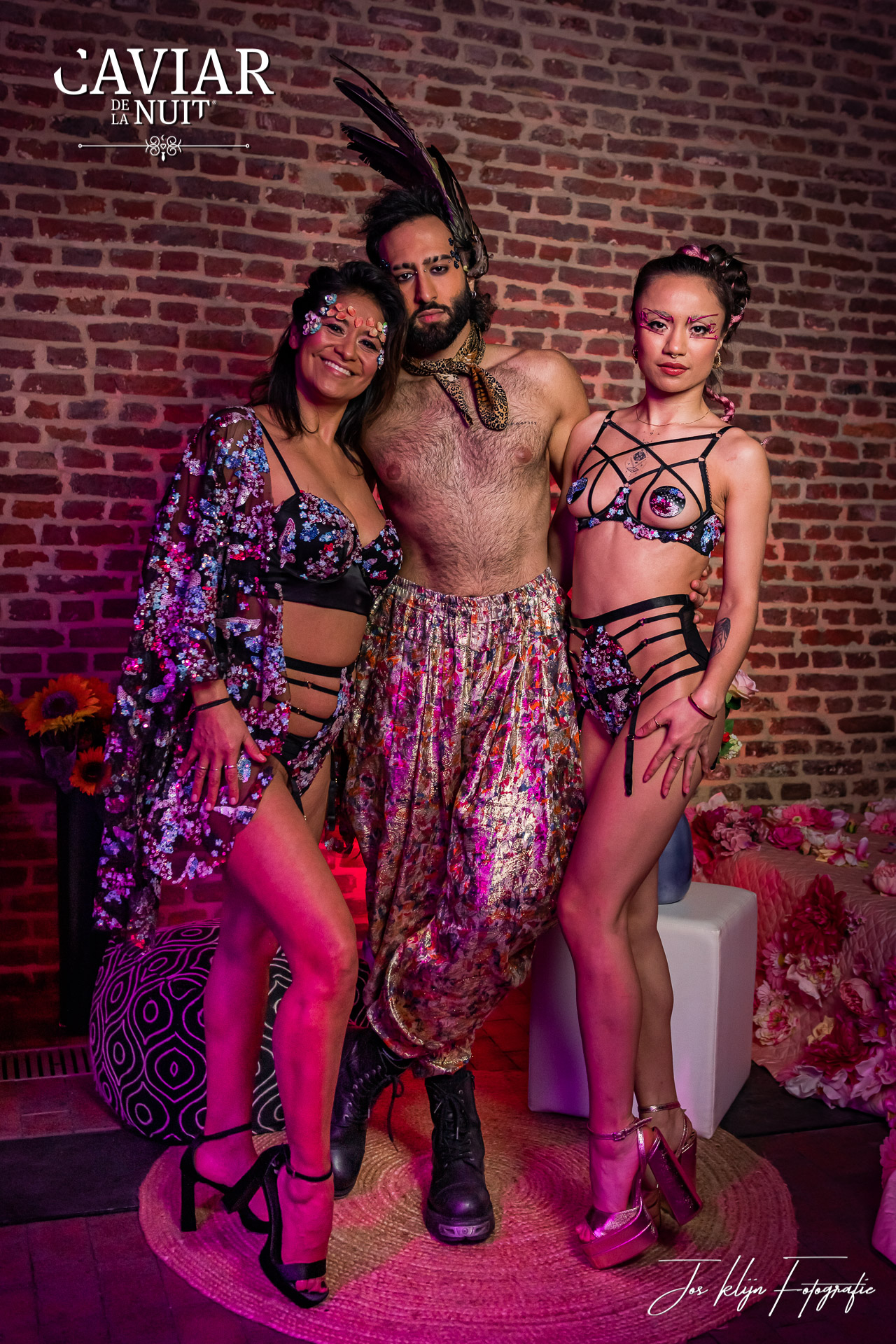 'Caviar de la Nuit' experience through the eyes of a member....
About four years ago, 'CuriousCouple' heard about 'Caviar de la Nuit' and they immediately felt curious to discover this together. "We were both excited, because at what event do women wear lingerie and men wear suits?!" Even though they were nervous, it didn't stop them from signing up for the community. As soon as they got the email that they were accepted, 'CuriousCouple' bought tickets to their first 'Caviar de la Nuit' event. "We went looking for the most beautiful lingerie, because you have to strictly adhere to the dress code. At first this was not easy, but we bought something luxurious at the Pleasurements store in Amsterdam. In addition, we found a matching suit. We were ready for an unforgettable night and an adventure together!"

Their favorite 'Caviar de la Nuit' location is the castle near Antwerp. They explain: "It feels like a fairy tale from the moment you arrive and the red carpet is rolled out. The torches burn and the castle is illuminated in beautiful colors. Everything is finished to perfection, with an eye for detail! The rooms in the castle are spacious, with plenty of room to dance. The intimate and flirty atmosphere is even more evident at the Gold Member events. These events are smaller, which makes it easier for us to connect with other couples from the community."

'Caviar de la Nuit' brings 'CuriousCouple' an evening full of fun, as they met many nice and like-minded people, who even became friends. In addition, an evening of 'Caviar de la Nuit' gives them excitement, the feeling of being sexy and doing your utmost best to look good. "It is very special to experience these evenings together and to be able to flirt while your partner is next to you. We are so proud and happy with each other and after such an evening this feeling is 1000x stronger", they conclude.

Their expectations for the upcoming 'Caviar de la Nuit' events?
"We don't really have them, since our mind is blown away every single time. It starts with the goodie bag in the hotel room and it ends with the rose we receive at the end of the night. Everything is perfectly thought-out and we are already looking forward to the upcoming event!"
Would you like to see more of 'CuriousCouple'?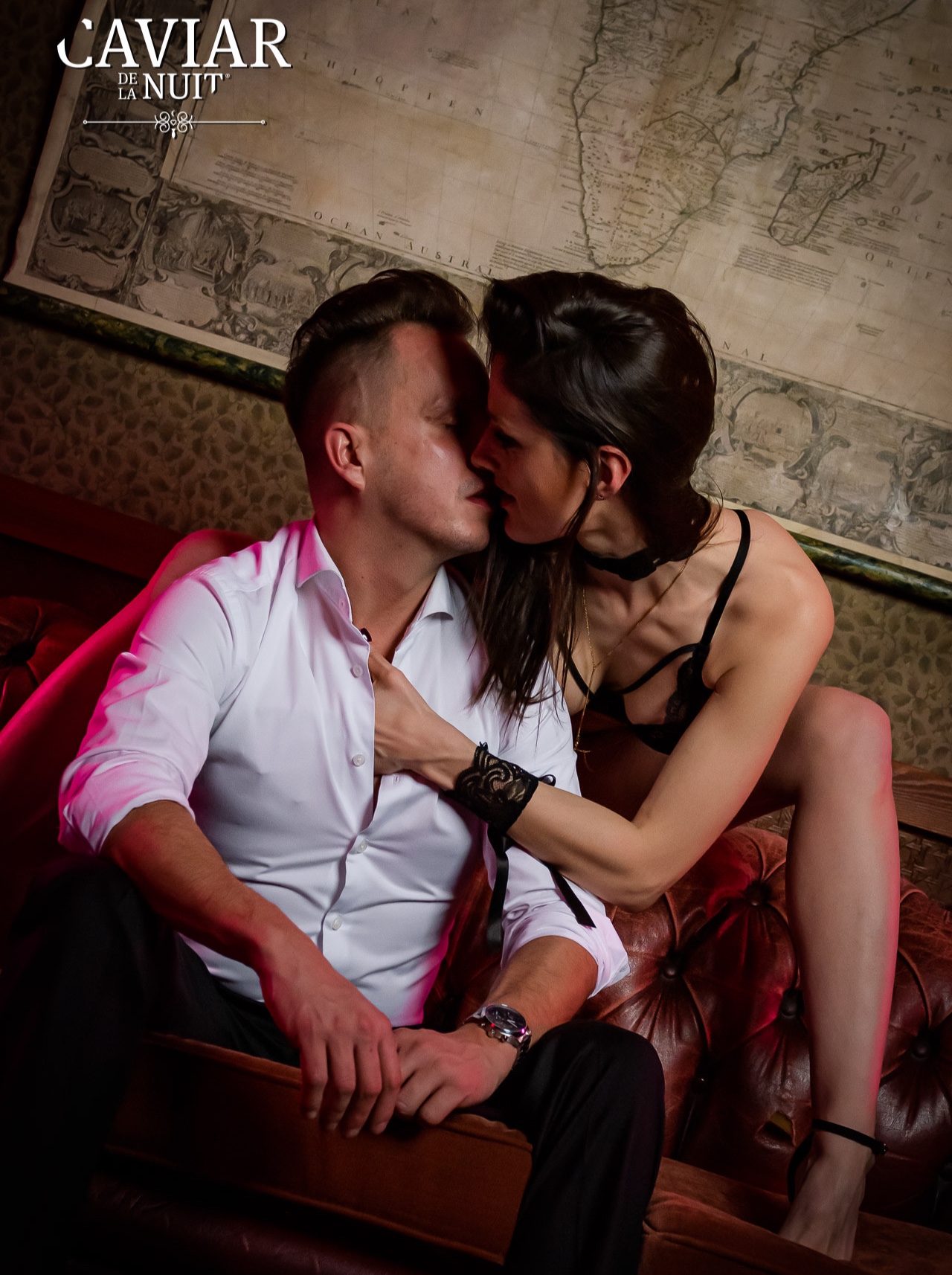 Fun Facts
- The online community of 'Caviar de la Nuit' consists of more than 2500 active profiles. The new community website went live in November 2022.
- In August, Chloé joined the 'Caviar de la Nuit' team. She looks forward to meeting you online or at one of the upcoming events.
- In 2024 we will organize the first Diner Dansant; A special gastronomic dinner & dance event. These small events are the ideal opportunity to get in touch with other Gold members at highly exclusive venues in yet an accessible atmosphere. More info about these events will follow soon.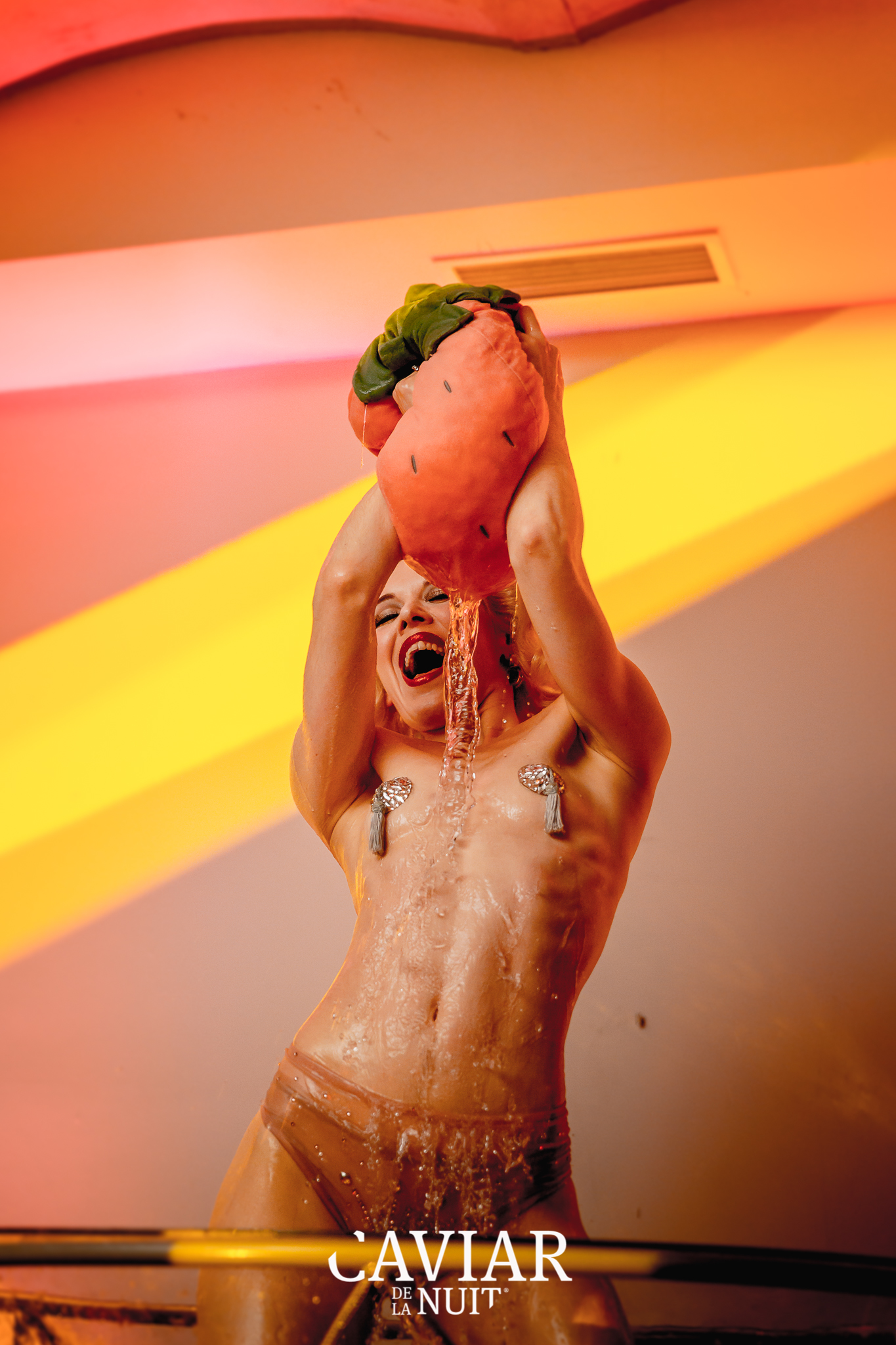 DJ Frenckel
DJ Frenckel is a well-known DJ from the Netherlands, who played many times at the 'Caviar de la Nuit' events. He closes every event with his contagious positive energy.
It all started at the age of 15, when Frank worked at a Youth Center as a Light Jockey. He knew he wanted to be a DJ, so he had to start somewhere. Frank used to go out in a Club in his hometown and he noticed that they didn't have a Light Jockey. Therefore, he asked if they could use one. 2 weeks later he opened the night in the club and Dj Frenckel was "born". Nowadays, besides being a DJ, Frank works as a supervisor at Johnson & Johnson Medical in Amersfoort.
When we asked Frank how he gets the people engaged, energized and in the 'Caviar de la Nuit' spirit he explains: "As a resident DJ I know what kind of music the people of 'Caviar de la Nuit' like, nevertheless they know what they can expect from me as a Resident DJ. As a DJ I'm also really energized, so I will dance in the DJ booth just like the people on the dance floor'.
Since every 'Caviar de la Nuit' event is different, it is of paramount importance for Frank to 'feel the crowd'. Usually, DJ Frenckel is the closing act at 'Caviar de la Nuit', as he wants to make sure everyone wants to stay till the last beat.
Frank enjoys the vibe that 'Caviar de la Nuit' creates. "It's a total package of amazing venues, beautiful and enthusiastic people. No cellphones are allowed, so there's no distraction and everybody is 100% dedicated to the 'Caviar de la Nuit' night".
At this moment, Frank released a new track, which entered the Beatport Top 100 in the genre Melodic House & Techno. Moreover, new music is waiting to be released and a lot of upcoming gigs. And of course, hopefully a lot of 'Caviar de la Nuit' events, he concludes!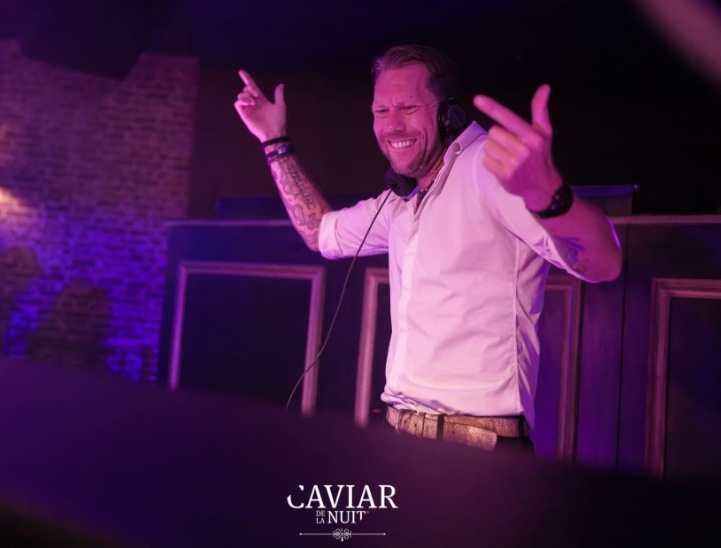 Get in touch
We would like to get in touch with members of 'Caviar de la Nuit' who want to share their experiences about the Caviar events and their vision of the open-minded and non-monogamous lifestyle.
Are you interested in sharing your experience? Let us know!
We are looking forward to welcoming you to one of the upcoming 'Caviar de la Nuit' events!
With love,
Beau & Chloé